With gorgeous scenery and a premier country club to its name, Edina has plenty of appeal for those looking for luxury and sophistication. If you have been looking into selling your home in this incredible city, you might be wondering how to make it stand out on the market and command higher offers.
If you're ready to sell your Edina home, whether you're the proud owner of Linden Hills or Morningside real estate, you need to put in the effort to ensure your home is well-presented and appealing to buyers. Thankfully, there are some top-notch selling solutions that will highlight everything that makes your home shine. Read on for some expert tips for creating a compelling listing.
Showcase the amazing features of the community
Edina is replete with beautiful, upscale neighborhoods where the real estate scene never fails to impress. When listing your home on the market, be sure to highlight all the top-tier amenities nearby, as the community features and atmosphere are typically a major component of any buyers' search.
The Edina Country Club District offers an opulent way of life. With spacious single-family homes featuring pristine landscaping and magnificent designs, there is no shortage of luxury to be found here. Home to the premier Edina Country Club, this is the perfect community for those who cherish a game of golf with a stunning backdrop of scenery. The community atmosphere is tranquil, but the hustle and bustle of Minneapolis is just a short drive away, where entertainment is always waiting. In addition, the Edina Country Club offers an assortment of fantastic dining venues, with incredible views of the golf course to pair with your meal.
North of the Edina Country Club District, Morningside is another attractive neighborhood with plenty of promise. It's a streetcar suburb filled with the lush green space of Weber Park, Yale Gardens Park, and beautiful tree-lined streets. Whether looking for a relaxing stroll through the picturesque parks or staying active at the tennis courts, there's something for everyone in Morningside. This unique neighborhood is the ideal place to call home if you want to be close to big-city amenities but still enjoy a suburban feel.
Nestled near Lake Harriet and Bde Maka Ska Park, Linden Hills is a highly sought-after locale where the fun never stops. Locals enjoy boating, swimming, cycling, archery, softball, soccer, and taking a stroll around the Chain of Lakes with the sunny skies overhead. Lake Harriet is the perfect place for fishing, enjoying a relaxing picnic, or heading to the playground. The neighborhood is charming at every turn, with unique boutiques and cafes to explore.
These amazing neighborhoods surround the 50th & France Business Association, where fashionable shopping spots, award-winning eateries, serene spas, fitness and wellness centers, and more promise a great time. The 50th & France area also hosts fun festivities, like Sauna on the Plaza, cookie sales, Easter on the Plaza, and the Edina Art Fair, a must-see community event full of creativity, great food, and entertainment.
In your listing, make sure to mention these incredible community features, as many buyers will be drawn in by the fantastic shopping spots, top-rated restaurants, and other amenities nearby.
Use high-quality photos and videos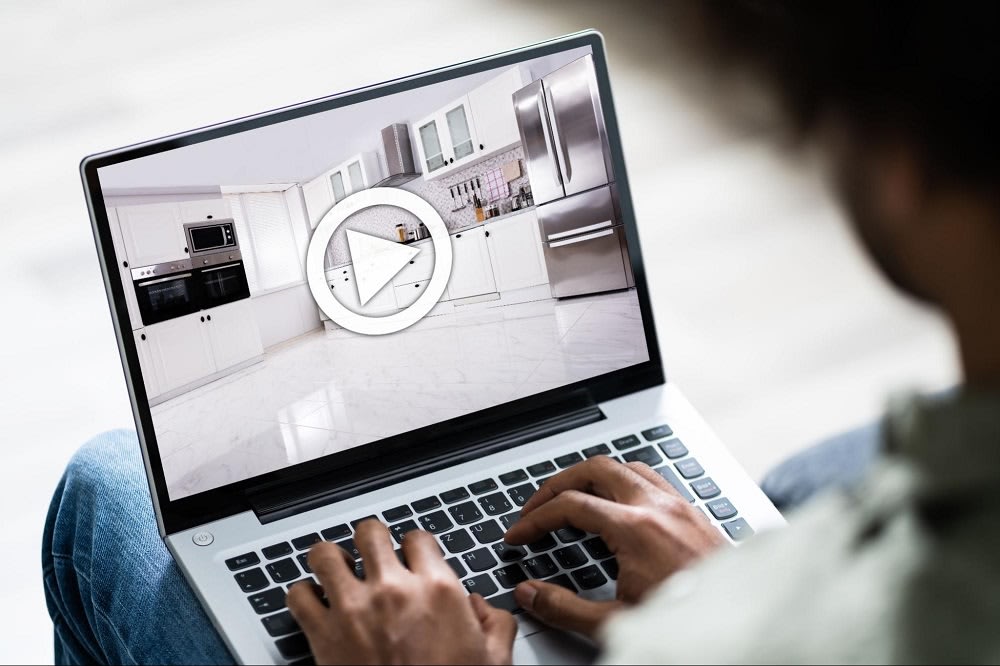 Photo courtesy of Shutterstock
When listing your Morningside home for sale on the Edina market, we can't emphasize enough how important quality photos and videos are. Buyers these days use the internet to browse online listings, and people are attracted to visually appealing properties with clear, bright pictures that draw their attention. Quality images give prospective buyers a real sense of how the house looks, and high-quality videos can help people feel connected with the property. A great video tour of your home will give potential buyers an experience that could be incredibly beneficial for closing the deal.
Use technology to your advantage
Listing your
Edina home for sale
can be an overwhelming task, but technology can make the process much easier. From creating professional-looking online property listings to helping generate leads quickly, taking advantage of all the tools available can save you time and energy. You no longer have to rely solely on traditional methods of advertising, such as newspapers and flyers. Work with your realtor to create a standalone website for your home and write descriptive, enticing copy for the site. Also, take advantage of social media outlets and email to reach potential buyers.
Keep your home clean and clutter-free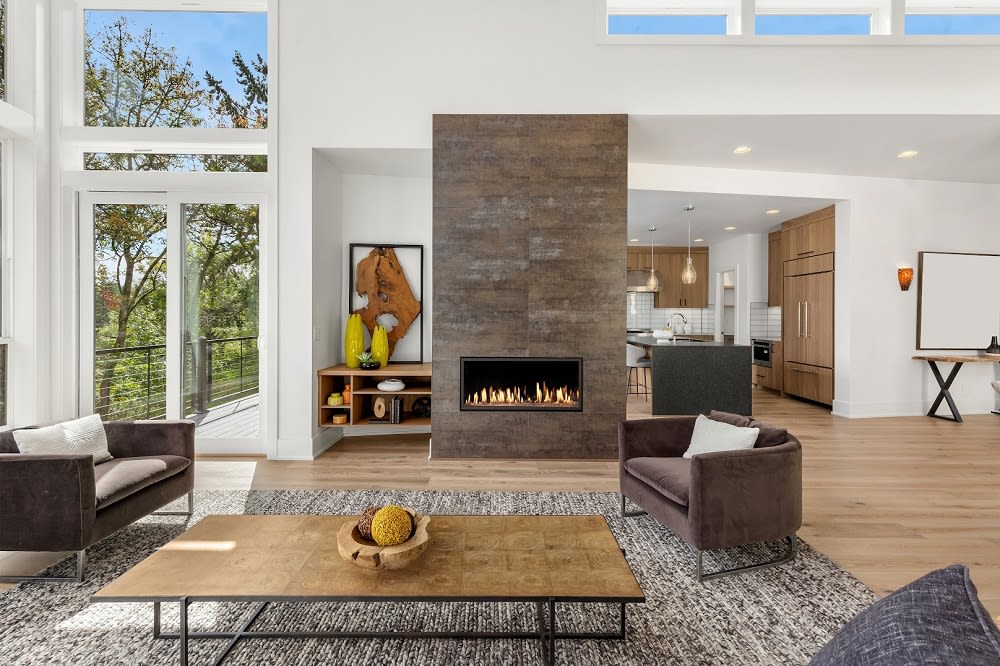 Photo courtesy of Shutterstock
When you list your home, it is essential to keep it clean. Potential buyers want to be greeted by neat, organized spaces so that they feel comfortable. Plus, tidy spaces help them better envision themselves living there. A cluttered home conveys that either the owners do not have enough storage space or they care little about presentation and upkeep.
Pack and store away unused items and extraneous furniture to open up the spaces. Clean out closets and kitchen cupboards, and remove all personal items, including photographs, certificates and awards, and so on.
Let in the natural light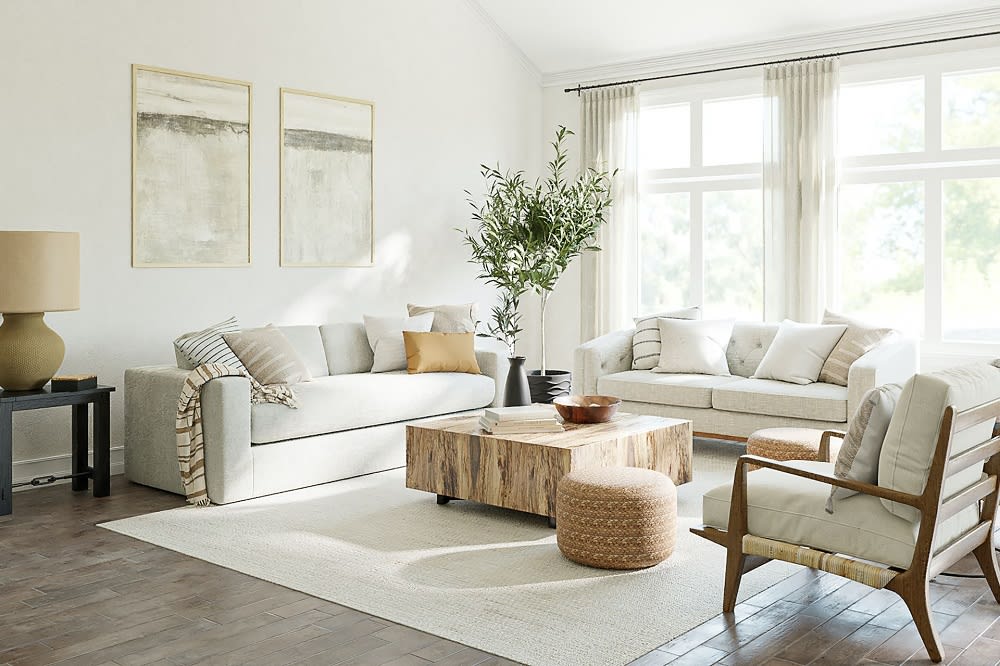 Photo courtesy of Unsplash
Natural light brings in positive energy, which helps create a bright, inviting space. This warmth will have buyers feeling comfortable and willing to stay a while as they take in all that your house has to offer. Furthermore, natural light helps to more accurately reveal paint colors and minimizes shadows from the furniture. Providing ample natural light will ensure your listing photos look their best, which can really give you an edge over other properties for sale.
Bring the outdoors in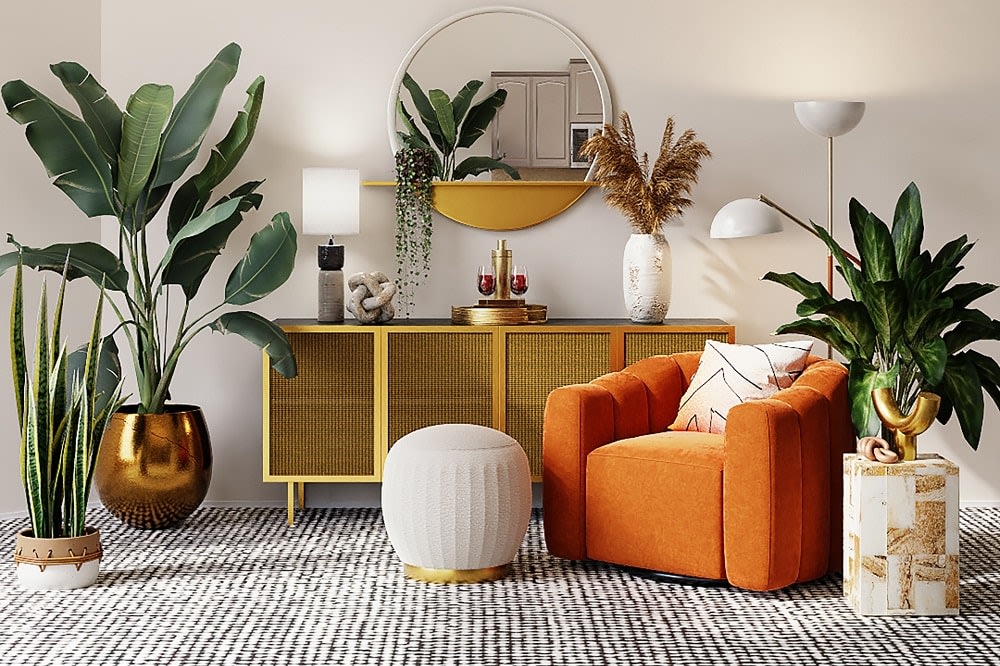 Photo courtesy of Unsplash
It can be easy to forget how important it is to bring the freshness of the outdoors inside. This can be achieved by adding natural elements that bring vibrant colors and life into your home, like potted plants, flower arrangements, or freshly cut flowers. These will bring more attention to features like windows and built-in bookshelves, making indoor spaces seem more inviting.
Add some personal touches
By making a few changes, such as new paint and updated light fixtures, you can turn an otherwise uninspiring space into one that buyers will appreciate. Taking the time to curate the right balance of style, comfort, and appeal will set your property apart from others on the market. Remember, if prospective buyers feel like they are walking into a warm and inviting home, they will be more likely to submit an offer.
Work with a professional real estate agent
Working with a professional real estate agent is an integral part of the home listing process. Real estate agents are highly trained in a variety of topics to assist home sellers every step of the way, including calculating market pricing, marketing the property effectively, negotiating offers, and verifying legal requirements that must be adhered to. Their experience and industry knowledge can provide invaluable insight into what needs to be done to maximize your sale proceeds. Moreover, they maintain connections with buyers' agents and other industry professionals that can make it easier for you to sell your home quickly.
If you'd like help listing your home or want more information about how we can assist you through this process, don't hesitate to reach out to experienced local agent
Shane Spencer
. From
Linden Hills luxury homes
to Morningside real estate, Shane has top-notch insight into the Edina housing scene. Reach out today to get started.

*Header photo courtesy of Shutterstock